Building a loyalty program that delivers your company's customer retention goals and cross sell targets can be a challenging task. Any loyalty program manager will tell you all the things they wish they can do but can't do because of operations, merchant brands or technology limitations.
United Points provides plug and play loyalty platforms built for companies that wish to tailor their own loyalty program where users can experience a seamless journey from the basic product purchase to points earning & redemption along with doorstep delivery.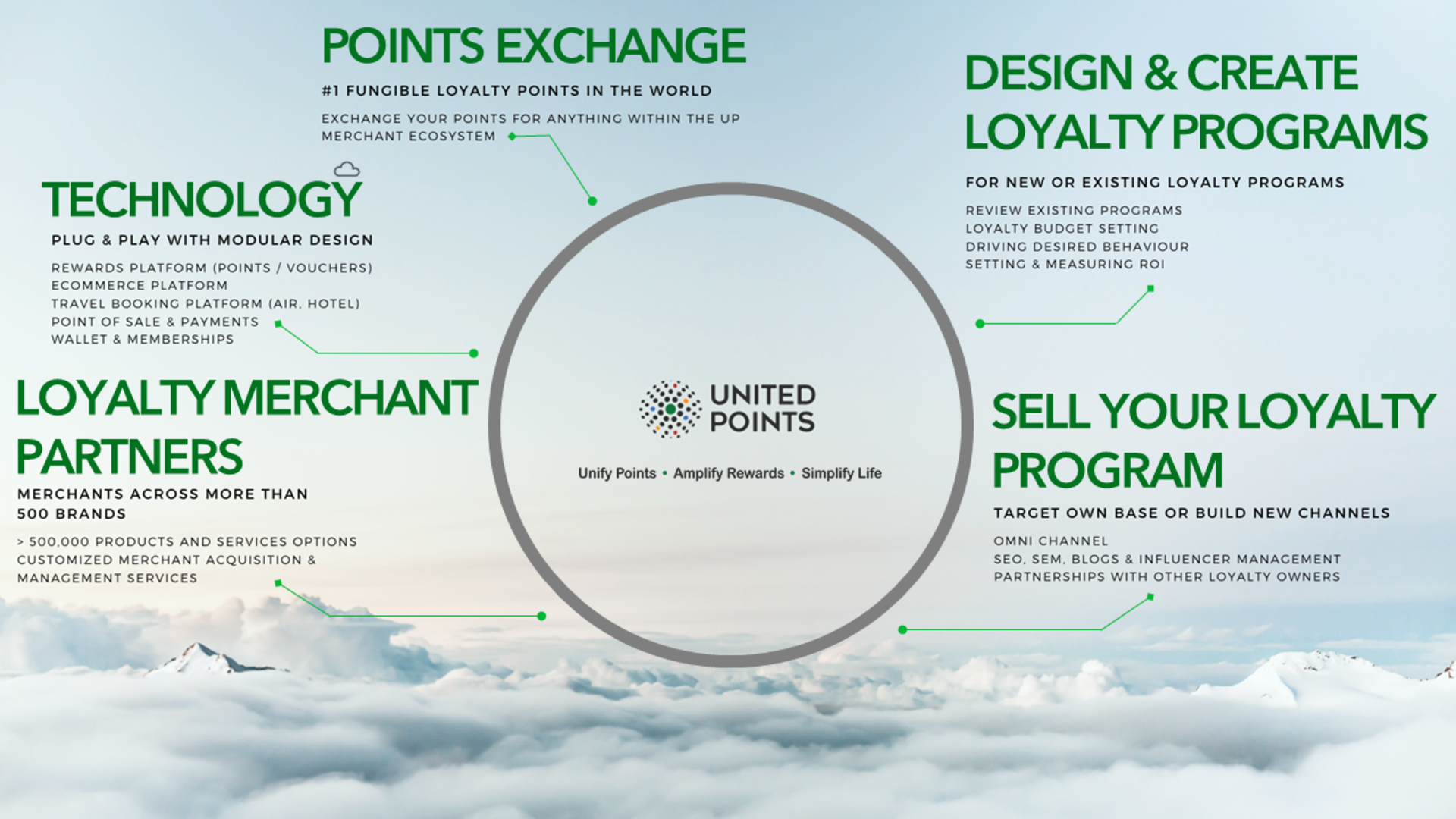 Unify Points
Earn More. Combine all reward points
from various reward programs into one
unified United Points Rewards Points!
Amplify Rewards
Redeem More. Access to more
rewards options and fully utilize all
your Rewards Points!
Simplify Life
Enjoy More. No more multiple rewards
cards and expiry dates to remember!